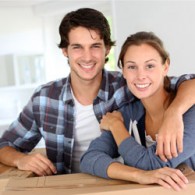 Commercial Pest Inspections Melbourne
Commercial Pest Inspection to Ensure Buildings are Compliant
Pest animals have a negative economic, environmental, and social impact in urban areas. Massive damage can be done by undetected pest animals before building managers notice the first tell-tale signs. In commercial buildings, pests can chip away at a business owner's profit by causing structural damage or destroying stock and can even be a health risk to workers and clients. For this reason, the Australian government legislates pest control and requires that building managers carry out regular commercial pest inspection by a licenced pest control operator.
Melbourne House Check's personnel are fully qualified, insured, and licenced to carry out a commercial pest inspection at your property. Facilities that we inspect include hospitals, schools, government buildings, warehouses, office buildings, and restaurants and grocery stores.
The presence of termites and other pest animals is often not evident to the untrained eye until the damage they do has become extensive. The technology we use, including the Termatrac T3i, enables us to detect pests inside walls and other inaccessible areas without invasive techniques. During a commercial pest inspection of your building and its surroundings, we will not only be able to detect pests but also identify conditions such as built-up landscaping, cracked concrete slabs, and vegetation close to buildings that create a conducive environment for pests.
The pest inspection report will detail our findings in easy-to-understand language supported by lots of images. Not only that, but we will also suggest steps to eliminate pests and remedy structural damage we discover. Contact Melbourne House Check today for your commercial pest inspection.