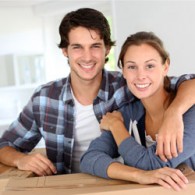 Property Inspection Melbourne
Be Forearmed with a Property Inspection in Melbourne
There's a saying that to be forewarned is to be forearmed. An apt time to remember this is when you consider buying a property. Carrying out a property inspection in Melbourne will arm you with the knowledge you need to make an informed decision. Prospective buyers are bound to fall in love when they think they've found a home that perfectly suits their needs, but don't be hasty to sign the contract! A property is a long-term commitment involving a major investment.
Whether the property you intend to purchase is newly built or an existing home, we will carry out a comprehensive property inspection in Melbourne for your peace-of-mind. Because we are qualified and experienced builders, our eyes are trained to find structural unsoundness, safety hazards and minor defects that prospective buyers might not detect on their own. We do a full inspection of the building, quickly spotting cover-ups and sub-standard workmanship and ensuring the property meets Australian codes and standards. We also thoroughly inspect for pests. You will receive an easy-to-understand and detailed report with plenty of images and suggestions to remedy any defects we identified.
Compared to the feeling of disillusionment when a new home turns out to require far more maintenance and money than you expected, the cost of a property inspection in Melbourne is a small price to pay. Requesting a property inspection will not delay the purchase of your home; we usually submit our report within 24 hours. Before you buy a house, contact Melbourne House Check and ask us to conduct a thorough property inspection.