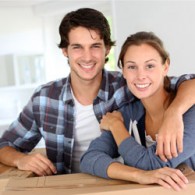 Pest Inspection Companies Melbourne
What Do Pest Inspection Companies in Melbourne Do? What to Expect from Your Assessment and Report
When you're planning to buy a house, you probably have a long to-do list. There are many things to go over and lots of details to check into before making your purchase. Property is a substantial investment, and you want to make sure that you are spending your hard-earned money wisely. One of the things on your list should be a building and pest assessment. A building and pest inspection report can tell you what you need to know about the house you are considering buying. This type of inspection includes a comprehensive examination of the property you want to buy to determine its condition and identify any potential damage to the structure or pest problems that need attention.
Preparing a house for inspection
To get the most out of your building and pest inspection in Melbourne, there are some steps you can take to ensure that inspectors can access all areas of the house. Request that the seller:
Leave doors unlocked so that the inspector can access every room
Move furniture to allow enough space between it and the walls
Keep children out of any rooms to be inspected
Make sure that pets are away
Remove any unnecessary objects from the house
Be sure that inspectors can access the garage, especially if it has a remote-controlled door
Take artwork and any other decorations off the walls
These steps will help ensure that the inspector can perform the most thorough assessment possible and won't be distracted from their work.
What to expect when working with pest inspection companies
During your Melbourne pest inspection, every area of the property will be examined thoroughly. The inspector will use advanced technology such as thermal imaging and digital photography to determine the true overall condition of the building. They will then provide you with a report detailing any evidence of pest infestation or structural damage and make recommendations based on their findings.
Some of the specific things inspectors look for include water leaks in the ceiling, cracks in the walls, malfunctioning windows and doors, rusty frames, power sources that aren't working correctly, any ventilation issues, and the presence of pests such as termites. Outside, they check the condition of the fences and grass, the presence of large trees that might pose a safety hazard, damage to the roof and siding, and loose electrical wires.
Finding building and pest inspection companies
When you're looking for an inspection company to complete an evaluation of a property you want to purchase, it's essential to find experienced, reputable, and reliable contractors. The results of your inspection will help determine whether you buy the property or not, so look for the best service available. At Melbourne House Check, we can help you make a well-informed decision and enjoy the peace of mind that comes with receiving a comprehensive report on the state of your prospective property. Contact Melbourne House Check today to discuss the process.