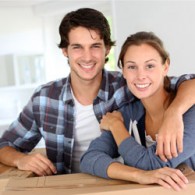 Pre Purchase Pest Inspections Melbourne
Common Mistakes to Avoid When Buying a New Home and Where to Find Pre Purchase Pest Inspections; Inspection Cost in Melbourne
Buying a new home is an exciting event, especially if it's your first new home purchase. However, it can also be stressful. There are many items on your to-do list, and they all must be checked off to ensure that you are making a smart decision. New home buyers are prone to making mistakes that can cost quite a bit, so knowing what to watch out for can save you a considerable amount of time, money, and hassle. Check out these common mistakes to avoid when you buy a new home.
Underestimating purchase costs. Some first-time buyers make the mistake of thinking that they can afford more home than they really can. Say you have saved up a $60,000 deposit and you have secured a $600,000 loan. You might think that means that you can afford a $660,000 house – but in reality, there are many other costs to consider. Lenders Mortgage Insurance, stamp duty, solicitors' costs, and new home inspections in Melbourne are all costs you'll incur during the purchasing process. Remember to add items such as your pre purchase inspection cost into your overall budget to give you an accurate picture of what you can afford.
Overextending. Purchasing a new home should be a joyful experience, not one that makes you feel stressed out and resentful. Many first-time buyers find themselves in impossible situations because they failed to create a realistic budget – or failed to stick to it. You can avoid overextending by understanding your income and expenses well; having a firm grasp on where your money goes can help you form a repayment strategy you can handle. When you're ready to make an offer, avoid going above the purchase price for which you've budgeted. Nobody can tell what might happen in the future that will strain their finances to the breaking point.
Failing to obtain a pre purchase pest inspection. A building and pest inspection is a worthwhile investment when you're buying a new home. These inspections not only reveal potential structural or pest-related issues, but they can also help you negotiate a better purchase price. Everyone has heard the horror stories of people who have spent their entire budget on their dream home and then discovered pest infestations, water damage, or structural faults. When you work with an experienced building inspector, they can identify these issues before you make the purchase and give you a valuable buyer's advantage.
Where to find pre purchase pest inspections in Melbourne
For high-quality, professionally written, and easy-to-understand building and pest inspection reports, call Melbourne House Check. Our qualified inspectors conduct a thorough and comprehensive examination of your prospective property and identify any defects (small or large) including safety hazards, cover-ups, and pest infestations. We'll check every aspect of the property to ensure that it's structurally sound and compliant with all building codes and Australian standards. You can have the peace of mind of knowing that you are making a sound purchasing decision and that the property you love is all you expect.