Inspection nightmares – Part 4
How a vendor cover-up caused heartache to a family. When a house is presented for sale during an advertising campaign and it looks like it is faultless, it's vital that further, and more detailed inspection is conducted. Often, when a buyer looks at buying a new house, they are more focussed on their emotions, whereby they dream and simulate living at the house, rather than assessing the factual condition of the house. People walk through houses and consider things like colours, lighting, furniture and living in the neighbourhood, rather that establishing whether the house has major structural defects or there are conditions around the house that are conducive to major defects. The Sweeny family in Melbourne recently bought a house in Glen Iris that they fell in love with immediately during the first open for inspection. Little did they know that the house was riddled with problems that had been disguised by the vendors. Problems that were of such an extreme nature that it would eventually affect the health of the entire family. One of the problems was that the ground underneath the house was continually wet, and some periods throughout the year water pooled underneath the bedrooms. This created such an unhealthy environment that one of the children developed a respiratory health condition that was extremely serious.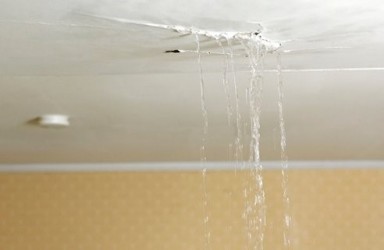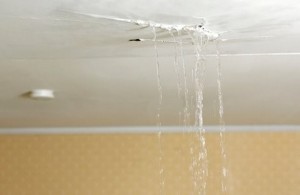 The other problem that the house had, was that the roof of the house was at the end of its life and had started to leak. These leaks were covered up by the vendor, which temporarily stopped the leaks only long enough for the advertising period. As soon as the Sweeny family moved in, water started coming through the plaster ceiling. "Water just started pouring through light fittings one night. The next day we had a plumber come to see what the problem was and he said that the roof was rusted and had holes in the iron." Marg Sweeny said. What had occurred is that the vendors had applied a paintable membrane on the roof iron in order to stop any leaking, however this was a temporary solution that was never going to last long. This nightmare story could have been avoided if the Sweeny family had commissioned a building inspection prior to purchase, that identified the defects and prevented them from buying the house. In this case the rectification of defects have been valued at approximately $21,000, which was not in the Sweeny's budget. Melbourne House Check conduct Building and pest inspections Melbourne wide. They can be contacted through the website here, or by calling 1300 729 352.


https://melbournehousecheck.com.au/site/wp-content/uploads/2015/03/ponding-water-under-house.jpg
250
333
MHC
https://melbournehousecheck.com.au/site/wp-content/uploads/2016/01/mhc_new_logo-1.png
MHC
2015-03-01 14:18:49
2020-11-10 10:33:57
Inspection nightmares – Part 4