Inspection nightmares – Part 3
Our house inspection series continues, showing some of the interesting defects and cover-ups we find in houses each week during house inspections Melbourne wide. It amazes us how some houses are presented for sale, and the poor quality of DIY work that can be found. We continue to find blanket foil insulation in roof spaces, a condition that is arguably one of the most dangerous defects a house can have. Foil insulation in ceiling spaces almost certainly comes into contact with light fittings and electrical connections, and is both a fire hazard and an immediate electrocution hazard. Important to note that before you buy a house always check first for the presence of foil insulation before entering the roof space.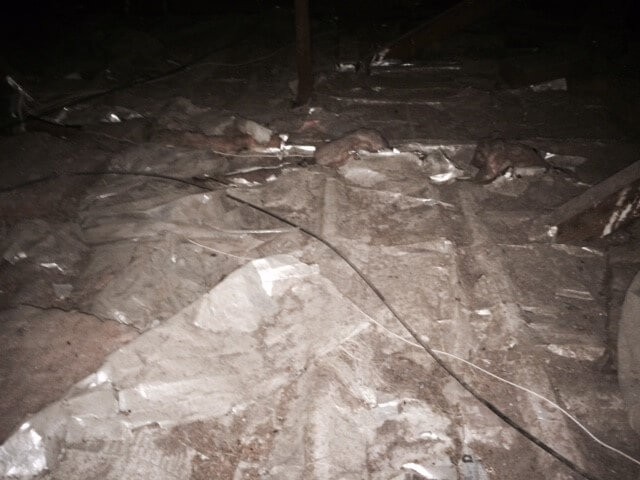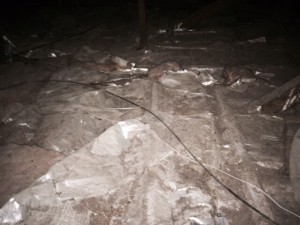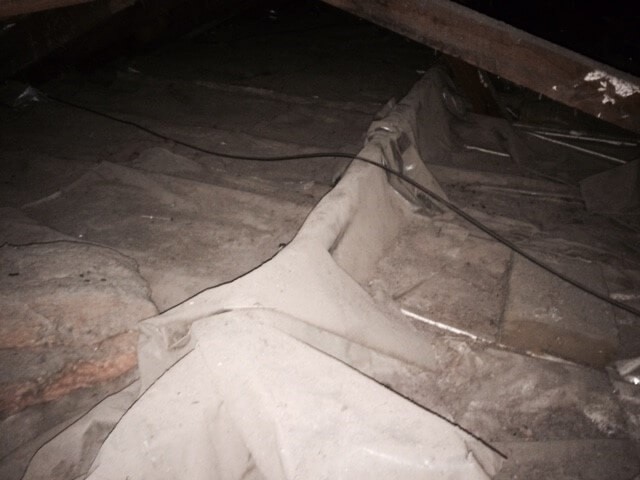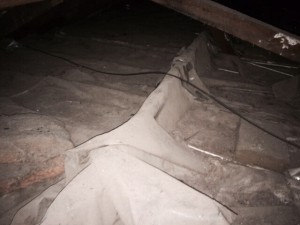 Sometimes DIY confidence can get out of control. Watching reality TV building shows can often give home owners a false sense of self ability with respect to exactly what they can and can't do. We believe that the owners of the house below had such confidence, but perhaps they weren't really capable. Our advice to DIY renovators is clear. Take particular care in determining the load of the roof prior to removing internal walls and establish if there are materials containing asbestos in the house prior to doing anything. Remember that even carpet laid up to the 1980's can contain asbestos. Insulation, plaster, internal wall linings and external cladding can all contain asbestos. DIY confidence is great. Import to know some facts first however.
Maintenance history of a house that you are considering buying is another important factor. How well a house has been maintained is considered during professional pre purchase building inspections. To follow, are a few examples of houses we have found where maintenance has been forgotten. Remember that poor maintenance can lead to conditions that are conducive to structural deterioration and decay.
Because there are just so many elements of a house that can be concealed, it is vital to investigate the structural components of the house prior to purchase. Pre purchase house inspections do just that and a comprehensive property condition report gives great peace of mind and helps you make an informed purchase decision. Melbourne House Check conduct thorough building inspections Melbourne wide. Contact can be made through the website here.
https://melbournehousecheck.com.au/site/wp-content/uploads/2015/02/cracked-brick-wall.jpg
250
333
MHC
https://melbournehousecheck.com.au/site/wp-content/uploads/2016/01/mhc_new_logo-1.png
MHC
2015-02-21 14:25:18
2020-11-10 10:33:57
Inspection nightmares – Part 3