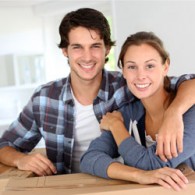 Home Inspections Melbourne
Get Cheap and Timely Home Inspections in Melbourne; Hire Melbourne House Check as Your Independent Building Inspector
The home inspection is a crucial part of buying a house. With a review, you can find out if there are any defects in your house that you need to know about before buying. If there are, you can weigh those issues (and the potential costs behind them) against your design to buy the house. If there aren't, you can proceed with your purchasing with confidence and peace of mind. Either way, home inspections in Melbourne are essential for anyone buying a piece of real estate in the area.
Why Buyers Skip the Building Inspection
Still, despite the peace of mind that comes from hiring an independent building inspector in Melbourne, some buyers still skip this critical step of the purchase process. Occasionally, a buyer will simply overlook or forget about the inspection. Usually, though, buyers that decide not to hire an inspector do so for one of two reasons.
The first reason cited for skipping the inspection is expense. Buying a house is an extremely costly transaction—one that typically wipes out a substantial percentage of the buyer's savings. An inspection is just another expense on top of an already expensive process. Buyers looking to cut costs, therefore, might decide to cut the investigation.
The second reason cited for skipping the inspection is time. Perhaps the buyer is trying to hasten moving day, or maybe the seller is putting pressure on the deal. Whatever the reason, some buyers want to expedite the purchase process as much as possible. Since the inspection adds time to the process, buyers will sometimes skip it to save themselves a few days.
Counterpoints: Why You Should Choose Melbourne House Check for Your Home Inspections in Melbourne
With Melbourne House Check as your independent building inspector in Melbourne, neither of these arguments hold water.
Firstly, if you are worried about the expense, don't be. We offer relatively cheap building inspections in Melbourne. Even pricier examinations, though, would be worthwhile in this case. In the grand scheme of things, what you'll pay for a thorough house inspection is a minor investment. It's certainly much less than you would pay to redo non-compliant wiring or plumbing throughout your entire house or to repair significant termite damage.
Secondly, our inspections are extremely quick and won't add appreciable time to the buying process. It is our policy as a business to prepare an easy to read report for you within 24 hours of the building inspection. This report will be written to Australian Standards and will include detailed images of any defects we find. We will also provide recommendations for repairs, or advise you not to buy the property in question if we think the investment is unwise given our findings.
It's natural not to want to pay more money than you already are for a new house. It's also natural to want to rush through the purchase process so that you can move into your dream home sooner. However, it's always best to be smart about your real estate transactions. Melbourne House Check will help you do that without adding much money or time to the process. Call us today to learn more.