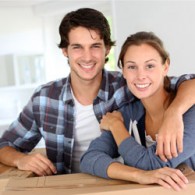 Building & Pest Inspection Melbourne
The Cost of Neglecting Building and Pest Inspections and Where to Get an Inspection Report in Melbourne
When you buy a property – whether it is a residential or commercial space – you are most likely making one of the most sizeable investments of your life. It's essential that you take steps to ensure that you are making the right decision and that the property is in good shape to help you avoid unforeseen issues after it's too late to back out of the deal. The building and pest inspection cost is insignificant when you consider that you could be taking on a liability rather than an asset. Many people have experienced profound losses because they bought a property that wasn't as it appeared on the surface. Here are some of the reasons you should definitely obtain a building and pest inspection in Melbourne before signing on the dotted line.
Secure buyer's advantage. Building and pest inspections in Melbourne can help you achieve the buyer's advantage if done the right way. If your inspection report reveals that there are some areas of concern, you'll have the opportunity to renegotiate the deal. Possible problems may include pest infestations, the presence of asbestos, and more. The seller will then have to decide whether to lower their asking price or deal with the issues. Many sellers prefer to negotiate rather than take on extra work. The inspection prevents you from ending up stuck with the cost of repairs for pre-existing concerns.
Understand the property's potential better. Keep in mind that one advantage of your building inspection is that it can help you determine the potential of the property you are considering buying. That's because your inspection report will tell you what's causing any material deterioration as well as other variables that impact the building's integrity. It's possible that you may realise that the plans you have for the property aren't feasible – and if so, you'll have the chance to back out without incurring significant losses.
A reliable guide for renovations and other projects. If you are thinking of upgrading the property by renovating certain areas or adding new features, your inspection report can help guide you as to exactly what the property needs and additionally a professional discussion of the total cost of your project. An inspection can also help you meet requirements such as securing building permits. If any mistakes were made during the building stages of the property, getting an inspection can help you correct them so that you can complete your desired projects as quickly and safely as possible.
New Home Hand Over Report

From

$

620

Documentation of all major and minor defects.

Inspection undertaken by Registered Builders.

Conducted in accordance with Australian Standard.
Recommendations for rectification.

Photos and clear description of defects.

Call 1300 729 352
Pre-purchase house and pest inspection

From

$

590

Identification of all minor and major defects

Presented in a well documented report.

Structural Defect Inspection

Accessing under the floor and inside the roof space.

Full timber pest inspection

Conducted with the Termatrac T3i termite Radar.

Asbestos identification Check

Call 1300 729 352
Building Consultancy

From

$

49

Melbourne House Check offers phone consultancy with an experienced builder. Whether you are building a deck, erecting a shed or renovating a bathroom, if you need assistance Melbourne House Check is available to help.

Call 1300 729 352
Who to call for your building and pest inspection report
At Melbourne House Check, we provide building and pest inspections that are thorough, easy to understand, and professionally written to Australian standards. We also include detailed images and our recommendations for the needed repairs. Hire our qualified, independent inspectors before sealing the deal and make an educated decision based on your report, which you'll receive within 24 hours of the conclusion of the inspection. You deserve peace of mind – contact Melbourne House Check today.