Building Inspections
Call 1300 729 352
Melbourne House Check conduct building inspections Melbourne wide. We are a team of builders that are registered and insured and we are qualified to thoroughly assess the condition of houses.
Our building inspections consider the structural elements of the house including the roof exterior, roof space, the subfloor and the entire site of the property. We document all major and minor defects in a professional property report in order for you to make an informed decision prior to purchase.
Our Four W reporting method – Our reporting method is extremely thorough whereby we tell you the following:
What is the likely consequence if the defect is not repaired?
Who is the suitable trade's person that is required to rectify the defect?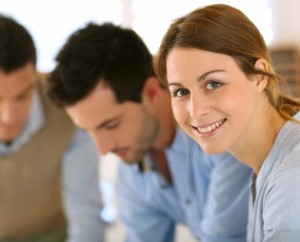 We call this the four W method and we are proud that it provides you with a thorough assessment of each problem. After the building inspection we can also estimate the cost of rectification of any defects if requested.
Some of the elements that we consider during a building inspection are as follows.
External Structural Inspection
External walls – Check brickwork for cracks – Check condition of lintels above windows and doors – Check mortar condition – Check for rising damp – Windows – External doors – Condition of verandas, patios and decks – Roof exterior, including roof covering, penetrations and flashings – Check rain water goods – Walls and fences – Outbuildings.
Internal Structural Inspection
Ceilings – Walls – Doors – Bathrooms – Toilets – Joinery – Skirting boards and carpets.
Roof Space
Roof framing condition – Insulation and sarking
Subfloor space (under house)
Stumps – Brick piers – Floor framing – Plumbing – Drainage
Australian Standard – At Melbourne House Check we conduct our building inspections in accordance with the Australian Standard of Building Inspections Melbourne, and we pride ourselves in providing the most thorough and comprehensive inspection service available.
Our Blog pages – Visit our Blog pages for interesting case studies of our past building inspections and gain up to date knowledge of what to look for when buying a house.
Our Frequently Asked Questions page – Our FAQ page will answer most of your questions. If you have any further queries you can make contact with us also from this page.
Our Social Media links – You can follow us on our social media pages for regular building advice and building inspection case studies. Our posts are informative and educational and will be a worthwhile contribution to your news feed for anyone considering buying or maintaining a house. You can follow us on Facebook, Twitter, Instagram and Google+ from the links at the bottom of each page.
Our Inspection Checklist – Download a copy of our 32 Most Important House Inspection Procedures of a Veteran Builder for a complete list of what we look for during our building inspections in Melbourne.